Brined & Grilled Pork Chop Recipe
Chef Taylor Byrd developed this pork chop recipe as the perfect dish to serve for Father's Day.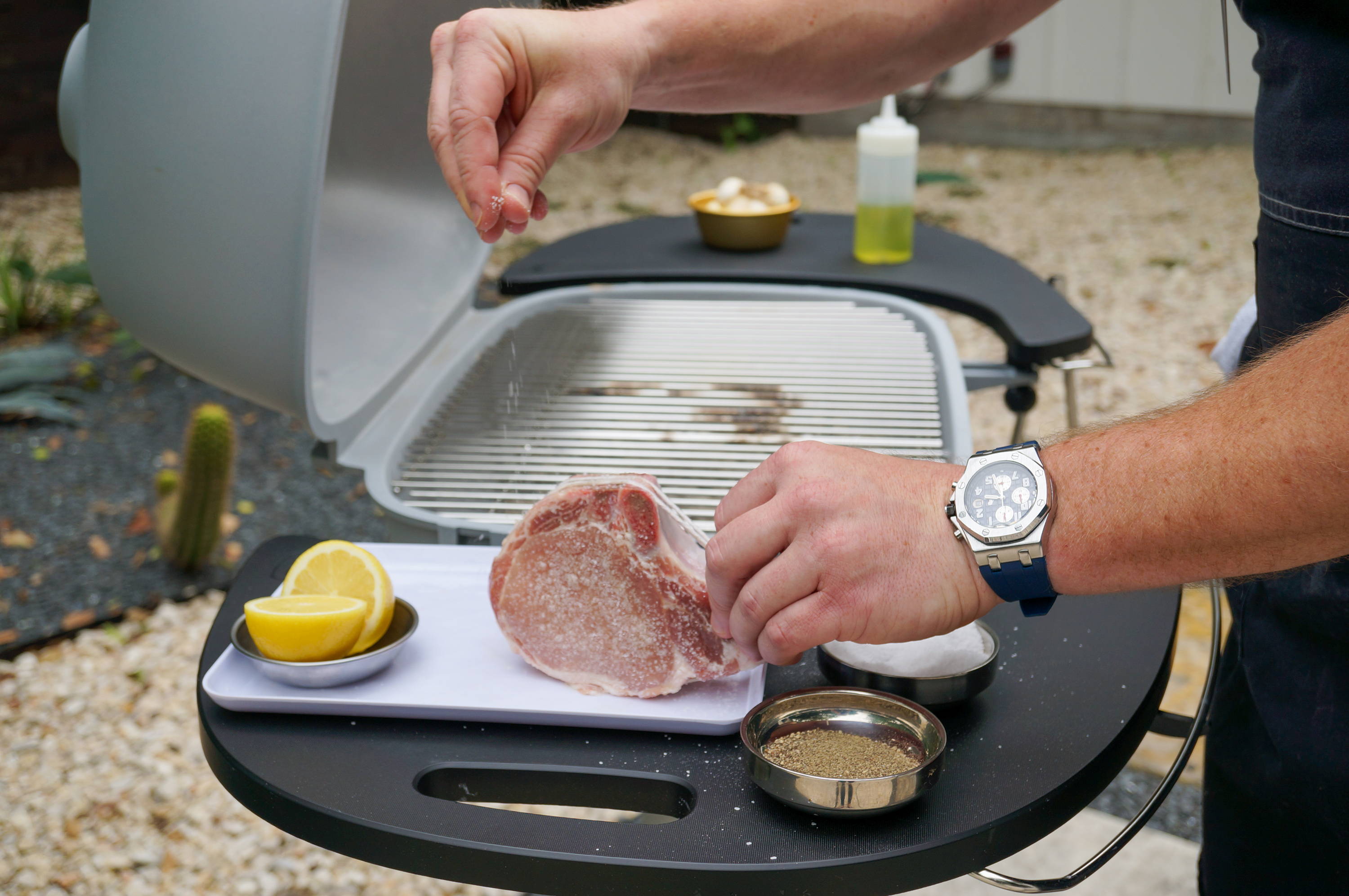 Brine Recipe:
Water - 4 Cup
Kosher Salt – 2/3 Cup
Brown Sugar – 2/3 Cup
Black Peppercorns Whole – 1 Tbsp
Mustard Seed – 1 Tbsp
Fennel Seed – 1 Tbsp
Coriander Seed - 1 Tbsp
Garlic Cloves – 3 ea.
Combine all ingredients in a pot. Bring to boil. Remove from heat and pour in a container with 4 cups of ice. Stir to cool.
Add Pork Chops to brine for up to 12 hours. Min of 2 hours.
How to Grilling:
Remove Pork Chop from the brine. Pat dry with paper towels. Season liberally on all sides with kosher salt and black pepper to taste
Grill on both sides until internal temperature of 135-140 F for a rosy pink center. Rest before slicing and serving.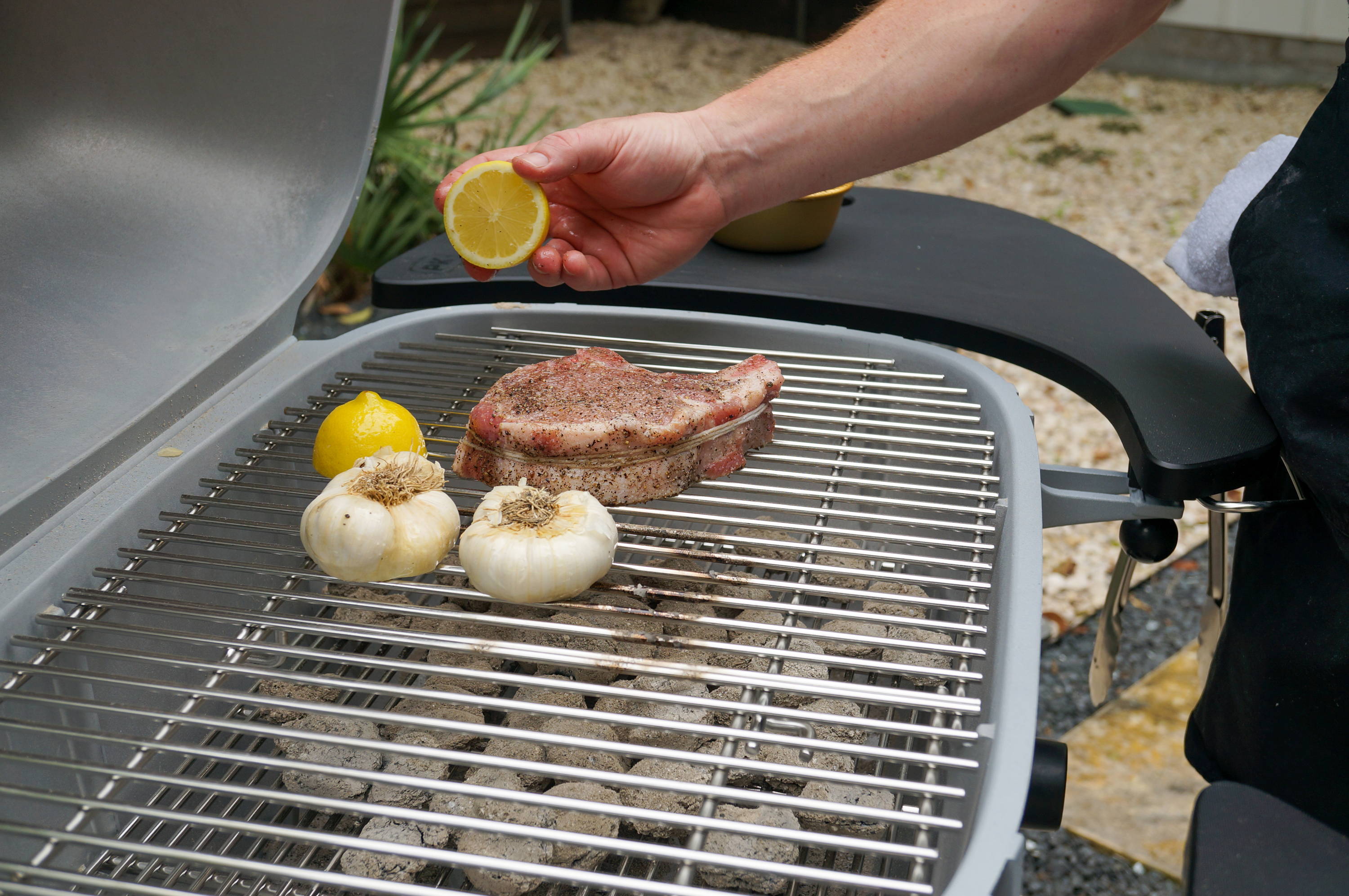 Get ready for Grilling Season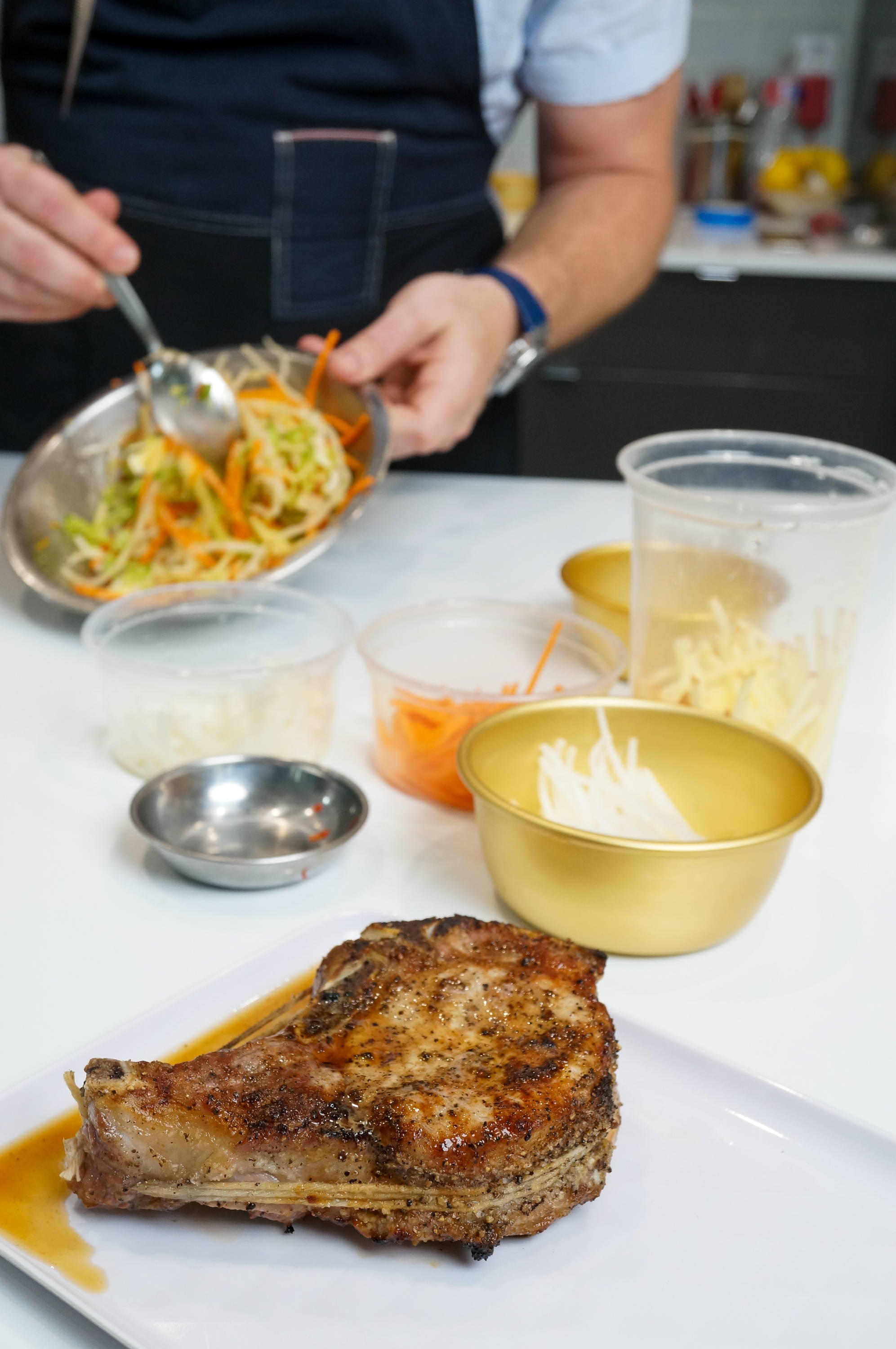 Apple, Fennel and Snow Pea Slaw:
Honeycrisp Apple – 1 ea
Fennel – 1 ea
Snow Pea – 20 pods
Carrot – 1-2 ea
Daikon – ½ ea
Fresno Chile – 1 ea
Crispy shallot – 2 Tbsp
Cut Apple, Fennel (bulb only), Snow Peas, Carrot, and Radish into small sticks approximately the same size.
Deseed and mince Fresno Chile
Combine all ingredients in a bowl
Add salt and pepper to taste
Add vinaigrette and mix well to incorporate dressing
Orange Vinaigrette:
White Vinegar – 1 oz
Rice Vinegar – 1 oz
EVOO – 2 oz
Orange – 1 ea (juice and zest)
Stone Ground Mustard – 1 Tbsp
Dijon Mustard – 1 Tbsp
Honey – 2 tsp
Salt to taste
Pepper to taste
Combine all ingredients, excluding oil, into blender. Mix to incorporate.  
Slowing drizzle in oil until creamy consistency forms
---